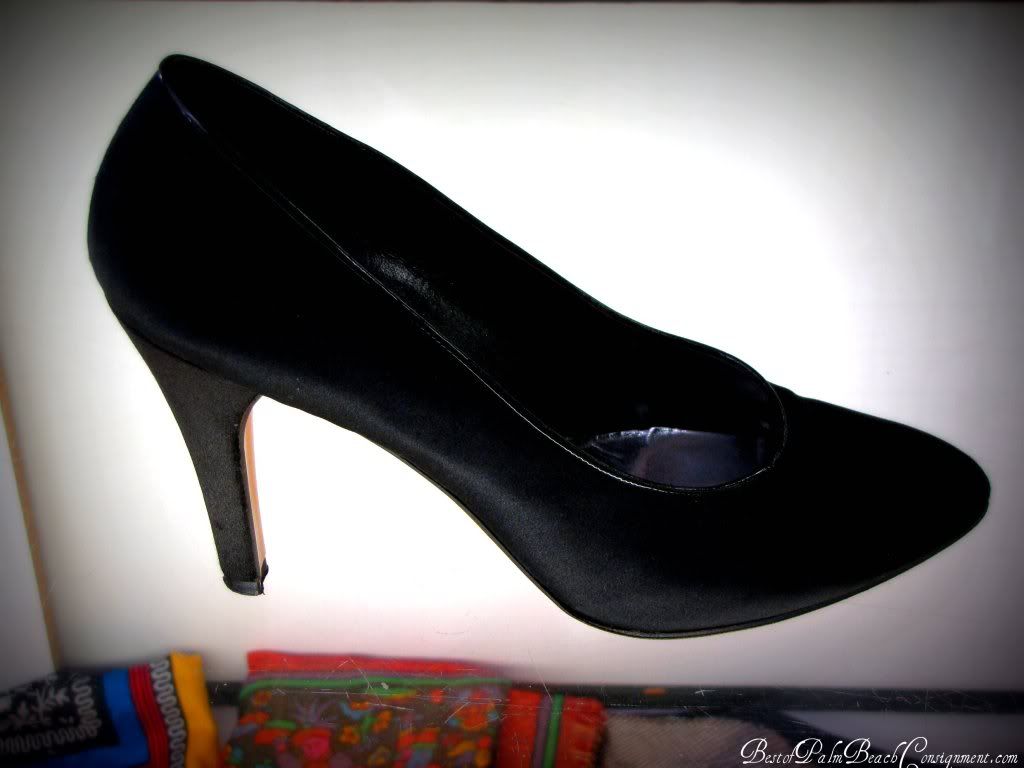 I visited Attitudes in Palm Beach last week and found these amazing finds under $100.  I love these vintage Yves Saint Laurent black satin pumps, rare find for $98.  They were just my size 7.5, but I had to pace myself as I had already done some damage to my bank account that week.
One of the very important things to do when shopping consignment is to search every single rack, you never know what you will find.  Which brings me to my next find, a yummy lilac wool Tory Burch sweater.  This sweater is a large and it was priced at $138 plus 50%.  Which is a great deal at $69.
Both items are available at Attitudes of Palm Beach.