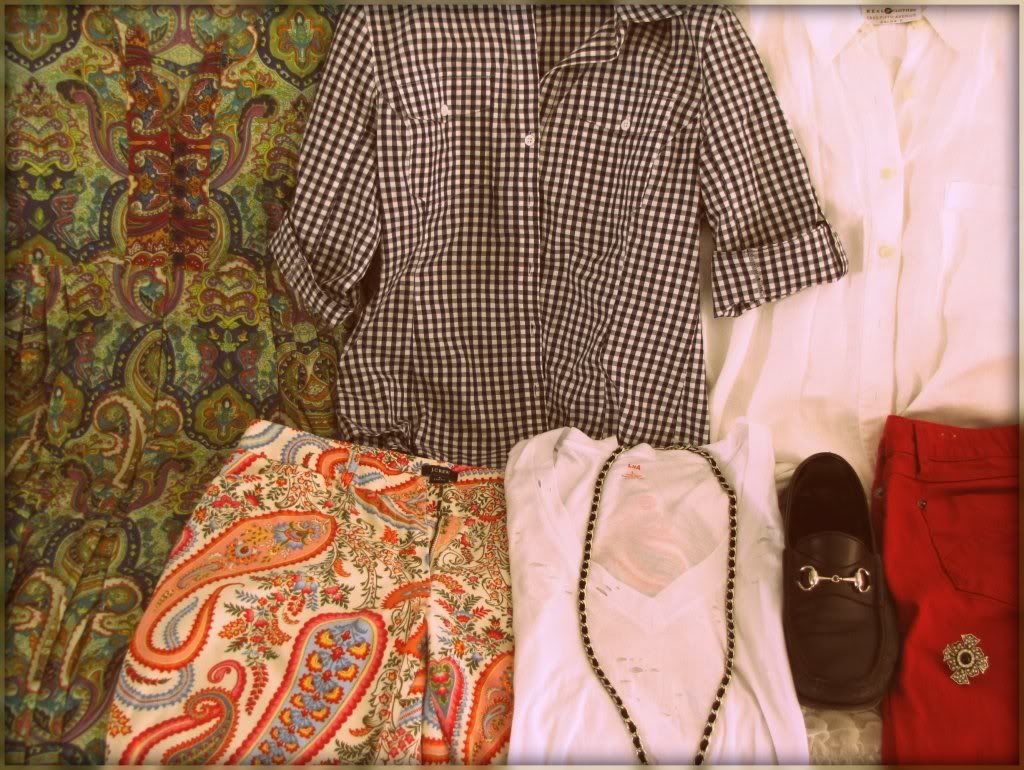 On June 1st, Red Balloon had their Summer Savings sale.  Items with a green tag were 50% off.  I visited their Wellington location and found all of the items pictured above.  I was beyond thrilled because I spent around $110 on everything.
Included in the picture starting from the right is a vintage looking maxi dress I got for about $9.  Next is a blue and white checkered shirt, that was no more than $7. A white linen oxford Saks Fifth Avenue shirt for $5.  A bright red pair of skinny jeans for no more than $7.  A super cute ring for $4.99.  I got a pair of authentic black Gucci loafers for my husband for $60 in great condition (which totally avoids him going to the Gucci store and spending $495 behind my back as he has done in the past).  One day I will tell the story of how I created a monster by turning my husband (then boyfriend) onto italian leather shoes.
I also got a super cute chain and leather necklace for $7.  A cute white v-neck with holes in it for $4 (I can hear my mother now asking why in the world I would buy anything with holes in it).  A pair of shorts perfect for summer for about $15.
If you live in Palm Beach County check out Red Balloon Consignment Shops, you will not be disappointed.