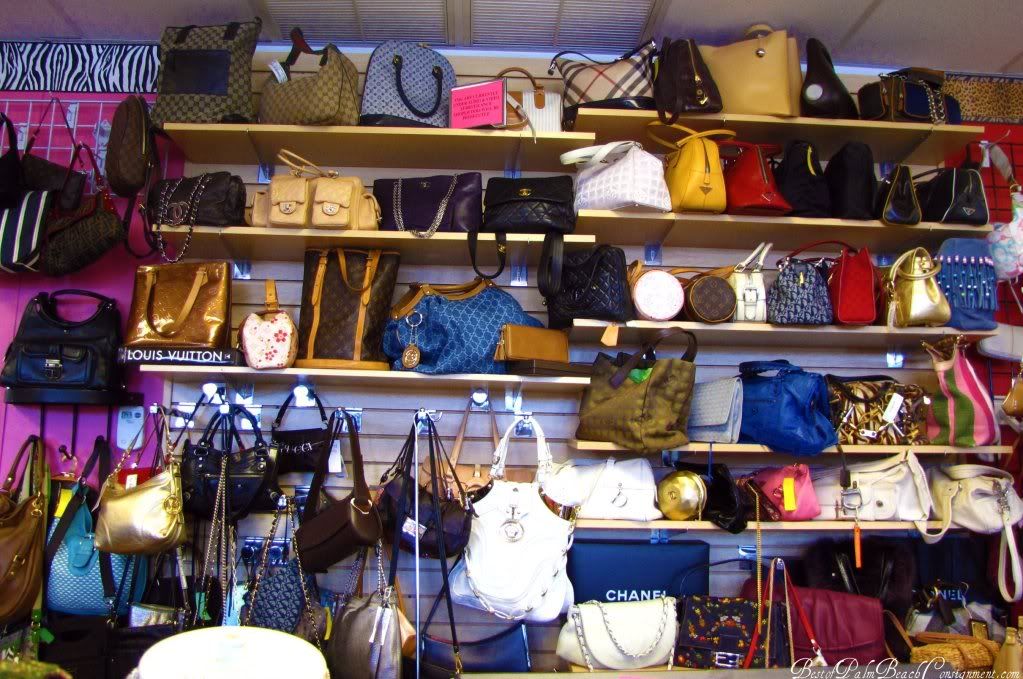 When I first walked in to this store, I thought I was going to have a heart attack.  Then as I approached this wall, it was clear I was actually having a spiritual experience. If you are crazy about handbags like me, I am sure you can relate.  I had to photograph this wall and show you guys what caused this major freakout.  I didn't even know where to look first.  I mean, my radar was on overload.  Within 6 seconds I spotted the two Balenciaga Motorcycle bags.  The multiple (yes, multiple) Chanel bags.  Fendi, Gucci, Prada, YSL, you name it, it was there.  It was like I had arrived at the mothership.
Now I have to make it clear, all of these bags are the real thing.  I would never highlight or promote a replica.  It's just not my thing.  Anyway, thought I would remove any doubt you may having while reading this. I too would have questioned the authenticity of these precious gems.  It is truly an amazing sight to see, all these bags in one place. The best part is the prices are not outrageous and are actually reasonable.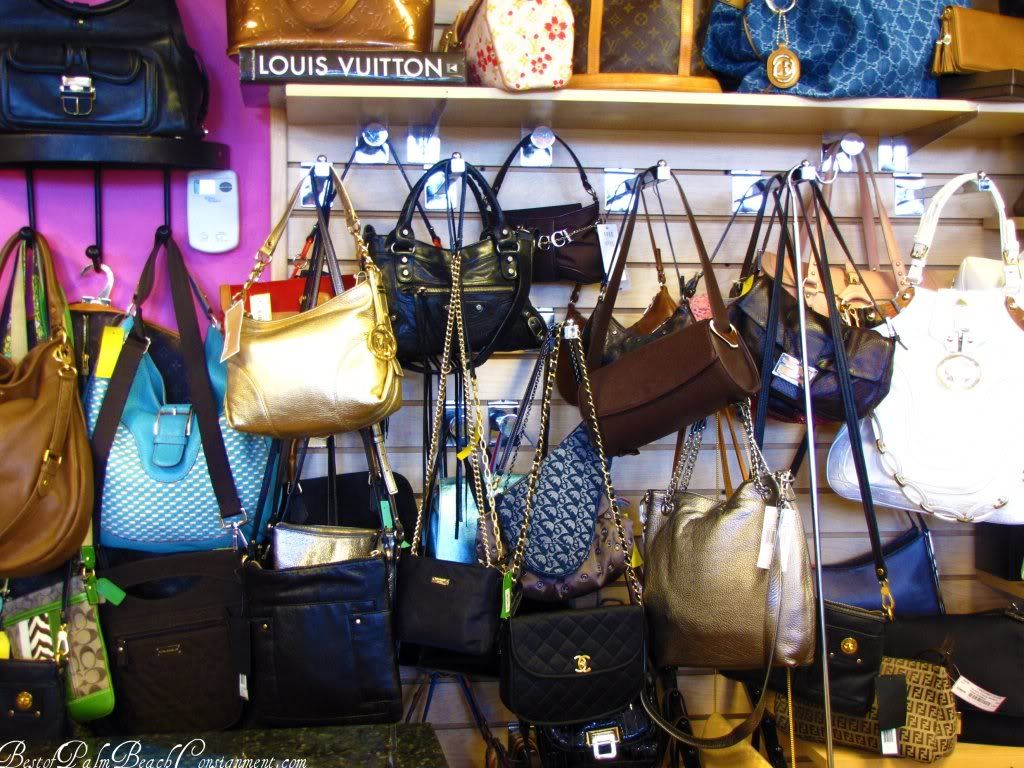 Another really cool thing I found out about this store, is that they invest their own money cleaning or repairing a bag when it comes in.  Most of the handbags come with their respective dust bag and are in very good condition.
I found so many amazing items and rare bags, some of which I profile on a separate post. I just simply could not contain my excitement about this store and had to share with you one of my new favorite consignment destinations. The owner Elizabeth is amazing, super cool and totally just gets it.  I felt like I had found my fashion soulmate.
Not only did they have an amazing selection of handbags, wallets and accessories, but they also had a to die for shoe selection.
Again, keep in mind this is just a tiny fraction of all the items they carry.  This amazing temple of fashion, where I now worship is called Consigned Couture and is located at 932 Northlake Blvd., Lake Park, FL.  They can be reached at (561) 881-9005. If you don't live in the area and would like information on any of these items, I can help. Leave a comment or contact me at info@therefinedpursuit.com.