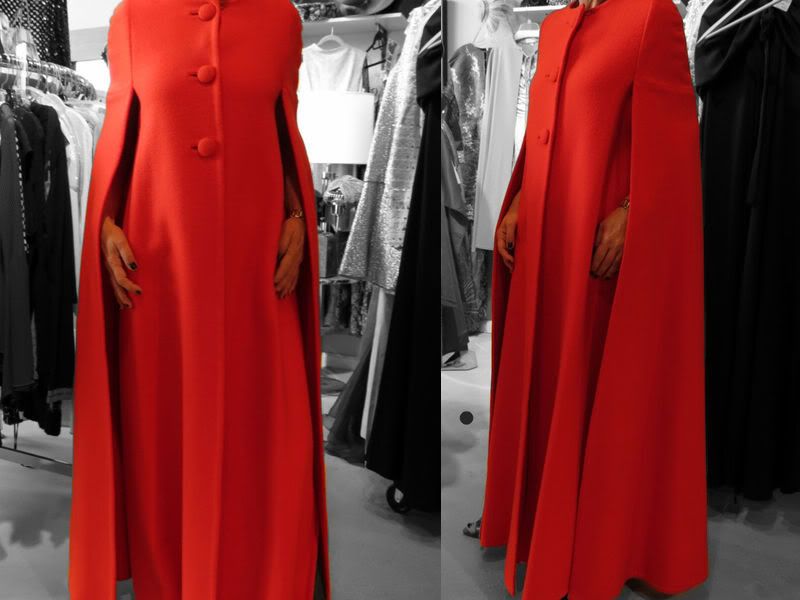 When I lived in New York, I always had a hard time finding a great coat to wear with an evening dress without dressing down the outfit. This vintage Adolfo cape coat is the perfect piece to wear over any outfit without compromising aesthetic.
As I walked around Dina C's last week, I also fell in love with this pair of vintage Moschino heels. Not only would they go great with the cape above, but they would look amazing with just about anything.
Both of these pieces are currently available at Dina C's Fab & Funky Consignment Boutique. Please contact the store directly for additional information.