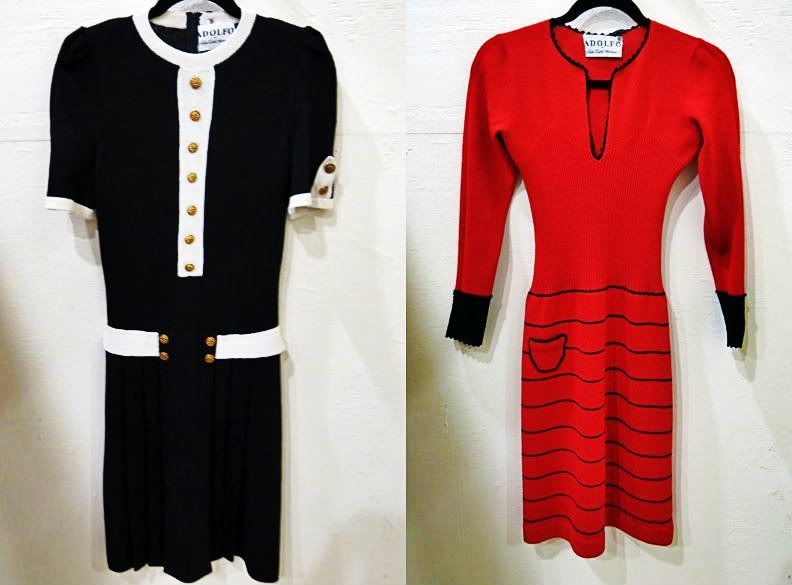 Adolfo is one of the most sought-after vintage designers, so I am always thrilled when I find Adolfo pieces. These dresses in particular are Adolfo for Saks Fifth Avenue. My favorite is the black and white dress, it's very Chanel-esque. These knit dresses are in mint condition and are a great addition to a vintage lover's collection. The best part about these dresses is the price, $99 each!
Affluent Finds recently added a vintage section to their store, which is where I found these beauties. I have a couple of other treats from their vintage selection to post in the next couple of days.
Affluent Finds is also having a 15% off sale this weekend. Yep, that includes their vintage selection and of course, the dresses photographed above. Contact them for more information.