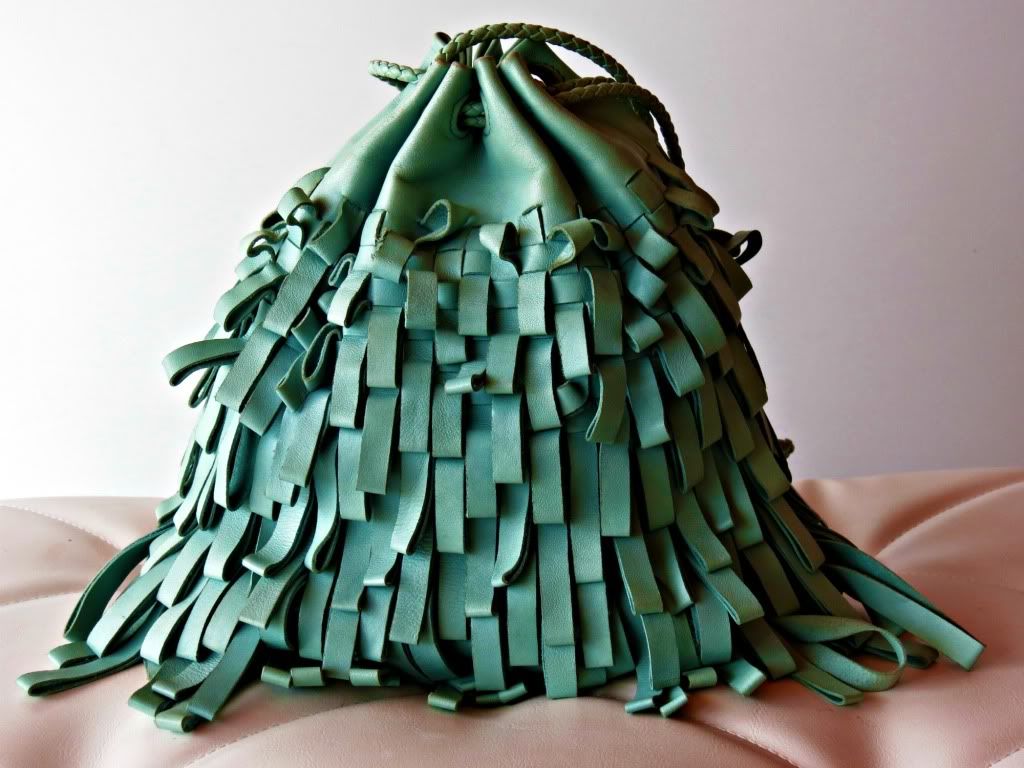 Without further ado, here are the rest of the bags I found at Consignment Bar in Miami last week. Above is a rare turquoise leather Bottega Veneta satchel. Scroll for more handbag porn.
Chanel caviar leather toiletries bag. (Could double as a purse, just saying).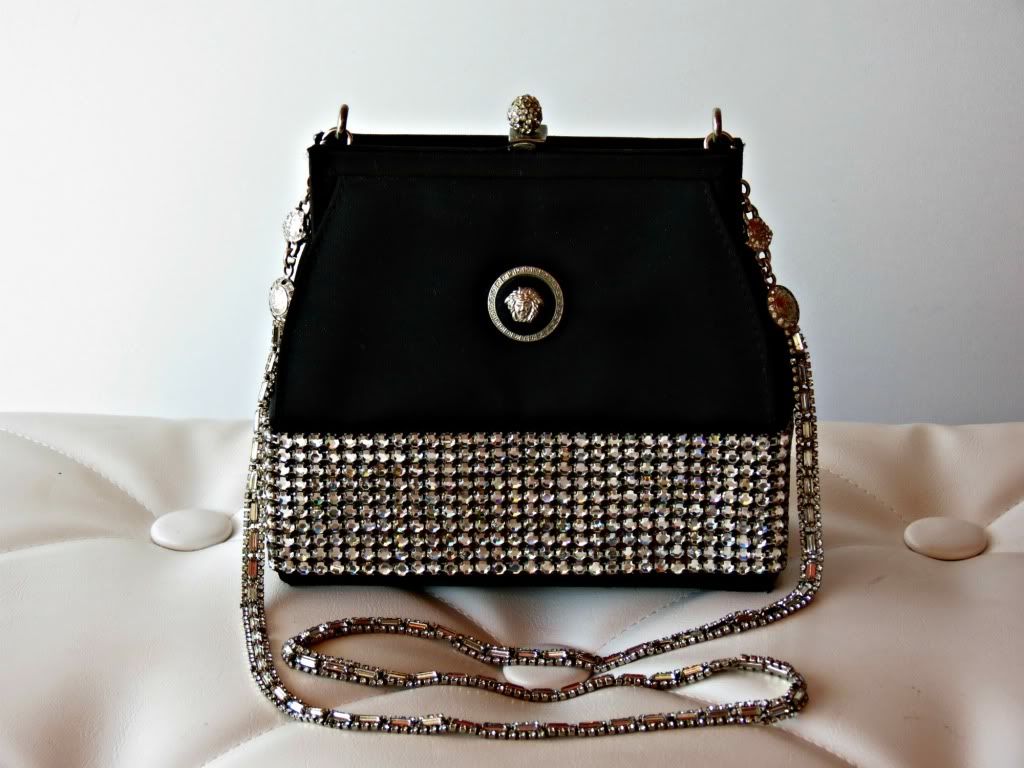 Vintage Versace black satin and crystals bag.
Last but certainly not least – Celine knitted hobo bag.
These unique handbags can be found at Consignment Bar. Please contact them directly for additional information.