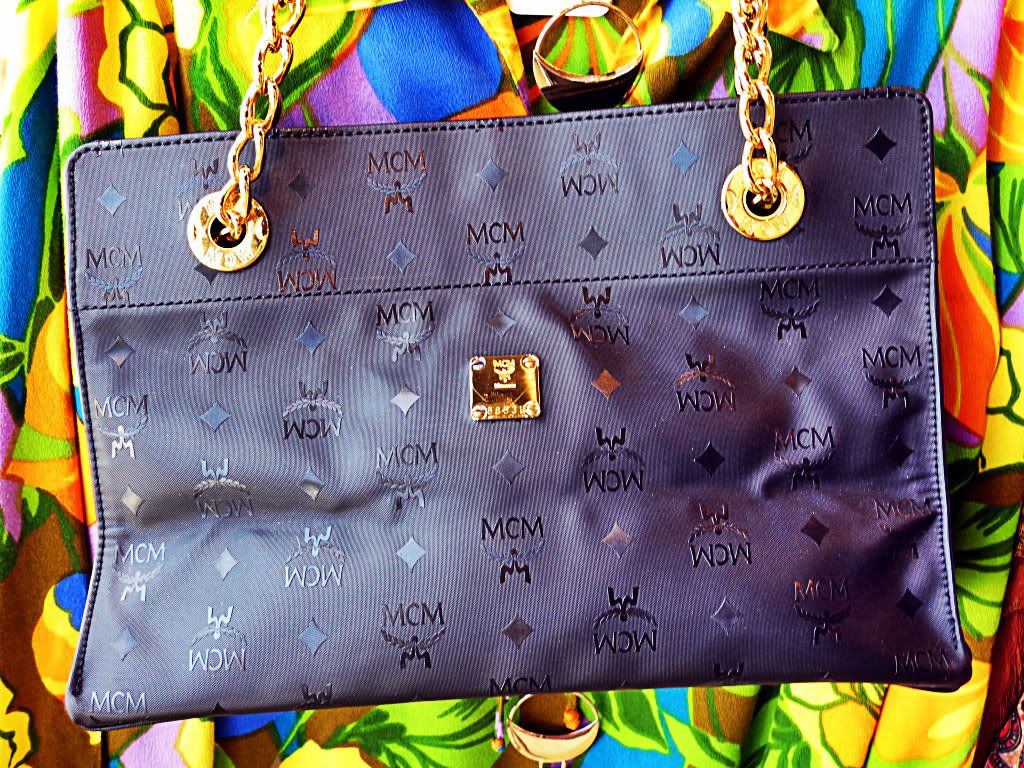 I have a soft spot for MCM. I am not going to reveal how old I am, but let's just say it totally reminds me of the 80′s. I also have a soft spot for vintage bags – if you have been reading this blog – then you know "soft spot" is an understatement.
Wearing vintage really adds a touch of individuality to any look. A handbag is a perfect way to add a vintage touch without overdoing it.
This bag in particular caught my eye right away. I love the size, perfect for my iPad and other shatskis. It was priced for less than $100 – so I had to have it. Can you blame me?